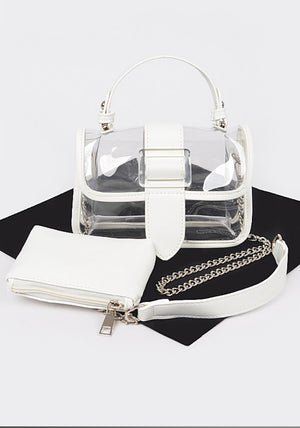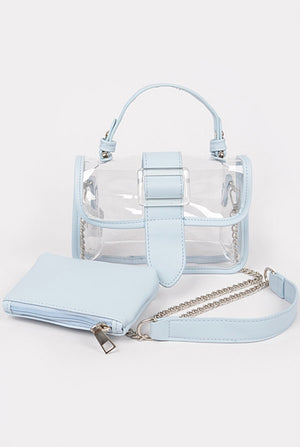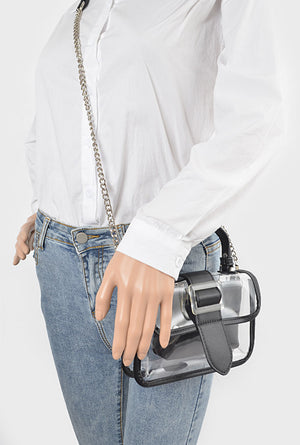 Transparent Mogul Bag
Collectors, let's face it. The rules are the rules... This festival, concert, and/or sport season, let's satisfy stadium clear bag policies with our dual Transparent Mogul Clear Bag!
This compact, transparent, and stadium-approved bag offers a convenient way to keep your belongings safe while abiding by those pesky regulations in style. Accompanying this bag is a versatile insert pouch that will give your private essentials a little discretion with this see-through styling option. Hands-free is what we love, drape this bag across your body or satchel it to accomplish all of your style efforts for your next big event.